Bio
I have always preferred the boards of my high school theatre workshop to the benches of its classrooms.  THE STAGE CALLED ME, and the theatre allowed me to compose for artists such as Didier Gustin and Pierre Palmade whom I have accompanied on many shows. Later on, far away from the spotlight, in my studio which is litteraly MY DEN with its synthesizers and its inspiring, astonishing instruments, I have composed, directed and produced different types of music. I made songs with Richard Gotainer or Wasis Diop, children songs with Henri Dès, and music for cinema and television. I have also composed for production music, allowing my titles to spread all around the world at the speed of sound to illustrate films, documentaries and commercials.
DIVERSITY VS DISPERSION. At the heart of this constellation of creations, the most identifiable solar system is that of ELECTRONIC MUSIC, hence my quest for sounds that travel from my oscillators to the public via the filters, envelopes and other instruments that make my studio resonate.  My « space submarine » is always on the move towards new creative and immersive adventures.

Handicrafts
CULTURE IS AN INDUSTRY: we manufacture, we transform, and know-how is essential. But always with the spirit of the craftsman who elaborates its masterpiece by shaping the raw material, either words, sounds or images. PEOPLE ARE AT THE HEART OF CREATION that addresses other humans. It is not the machine that creates, but the one who controls it. In music, electronic instruments are only tools that make a composer's creativity come true. Starting with electronic circuits, putting them together and finding the sounds that will tell a sound story, that will give rise to emotions and images, this is what ARTISANAL ELECTRONIC MUSIC is all about.
Inspire
To give in to "inspiration" means to me TAKE A NEW BREATH, rather than following what is in "l'air du temps", i.e. fashionable. I keep on listening, observing, filtering and creating, always looking for any spark that will trigger my imagination. It implies to be able to LET GO: composing for a film means letting myself be carried away by what emerges from the film and then offering my own creative input. The final step of inspiration is to inspire the audience by sharing EMOTIONS AND SENSATIONS with them.
Transmit
My creations are shuttles that my predecessors have started to build, complex artists such as Debussy or Frank Zappa. Transmission is essential NOT TO BREAK THE CHAIN OF CREATION to which I belong. It is why I regularly conduct masterclasses where I pass on both MY PASSION for musical creation, MY KNOWLEDGE the musical industry and MY KNOW-HOW.
social action
AUTHORS AND COMPOSERS DO NOT LIVE ON LOVE ALONE.
They need to know their rights, as any other worker: neither employee nor "self-employed", they sometimes have a hard time to find their place in society. I contribute to their protection by being involved in organizations that DEFEND AUTHORS and through my missions as a CONSULTANT.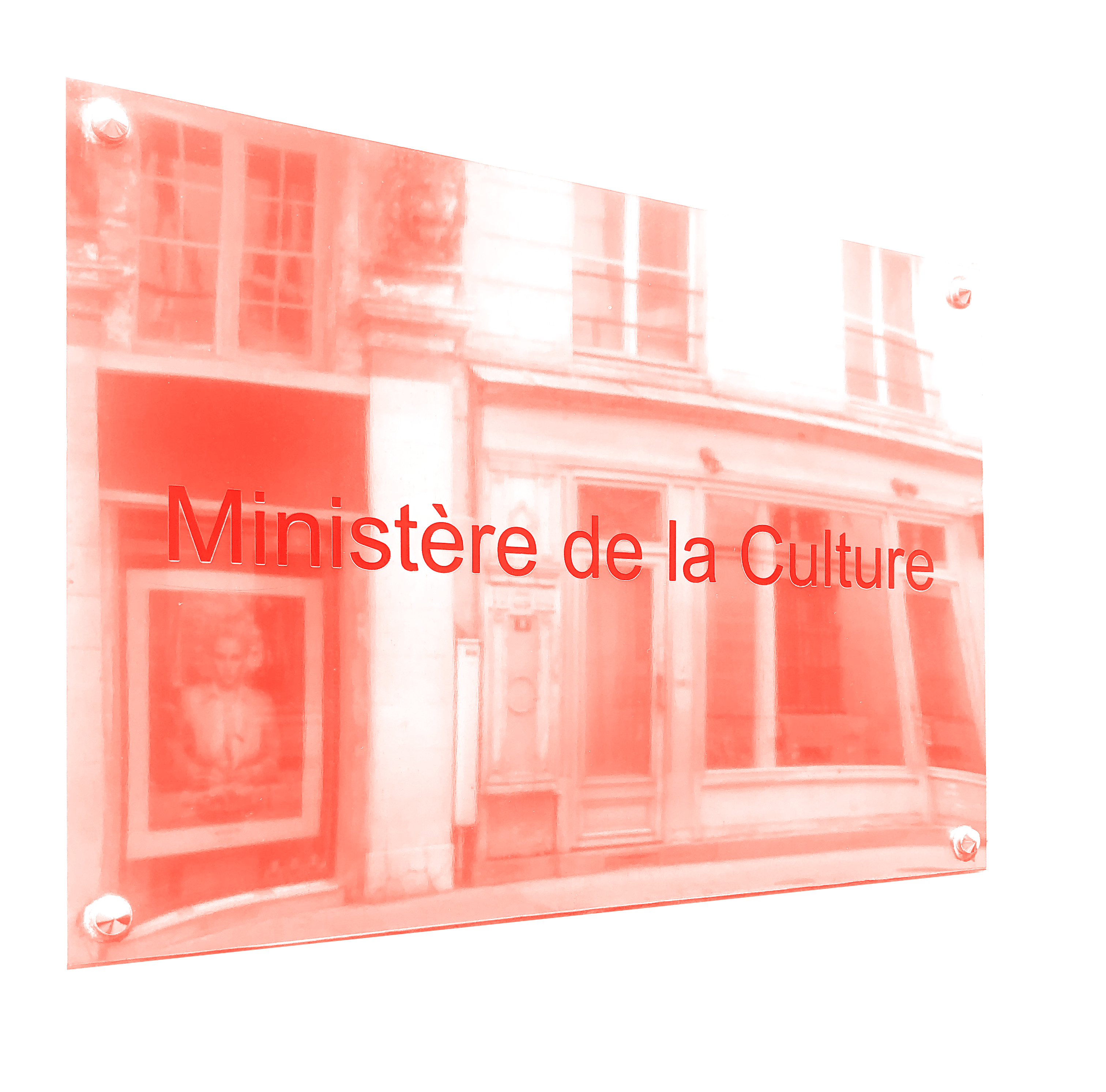 is
a dirty job
but somebody got to
do it
Creativity
This term, which was only accepted by the French Academy in 1971, is a perfect description of my activity. Creativity is about being in A PERMANENT STATE OF AWAKEFULNESS, to build and INNOVATE.
MUSIC IS NOT ONLY A MATTER OF NOTES, WE ALSO NEED TO INVENT NEW SOUNDS.
Why confine a painting to its visual dimension and not listen to the sounds it evokes?
Creativity is the quicker path between the why and the how in arts, and it is at the core of ALL MY PROJECTS when I collaborate with writers, poets and visual artists.
Technology
Art and technology are intimately bound. Their dialectical relationship widens the field of creation and makes it necessary to invent NEW INSTRUMENTS which will open the way to NEW GENRES OF WORK.
I have always been on the lookout for technical innovations as far as instruments are concerned, but also recording, mixing, broadcasting equipment and in new ways of exploiting works. Music has a phenomenal power. The CONSTANT DEVELOPMENT OF AUDIO TOOLS makes it possible to apply music to arts, health, industry and interpersonal relationships.
As a fan of electronic music, especially ACOUSMATIC MUSIC, I specifically pay attention to THE ADEQUACY BETWEEN THE WORK AND THE TOOLS I USE while composing.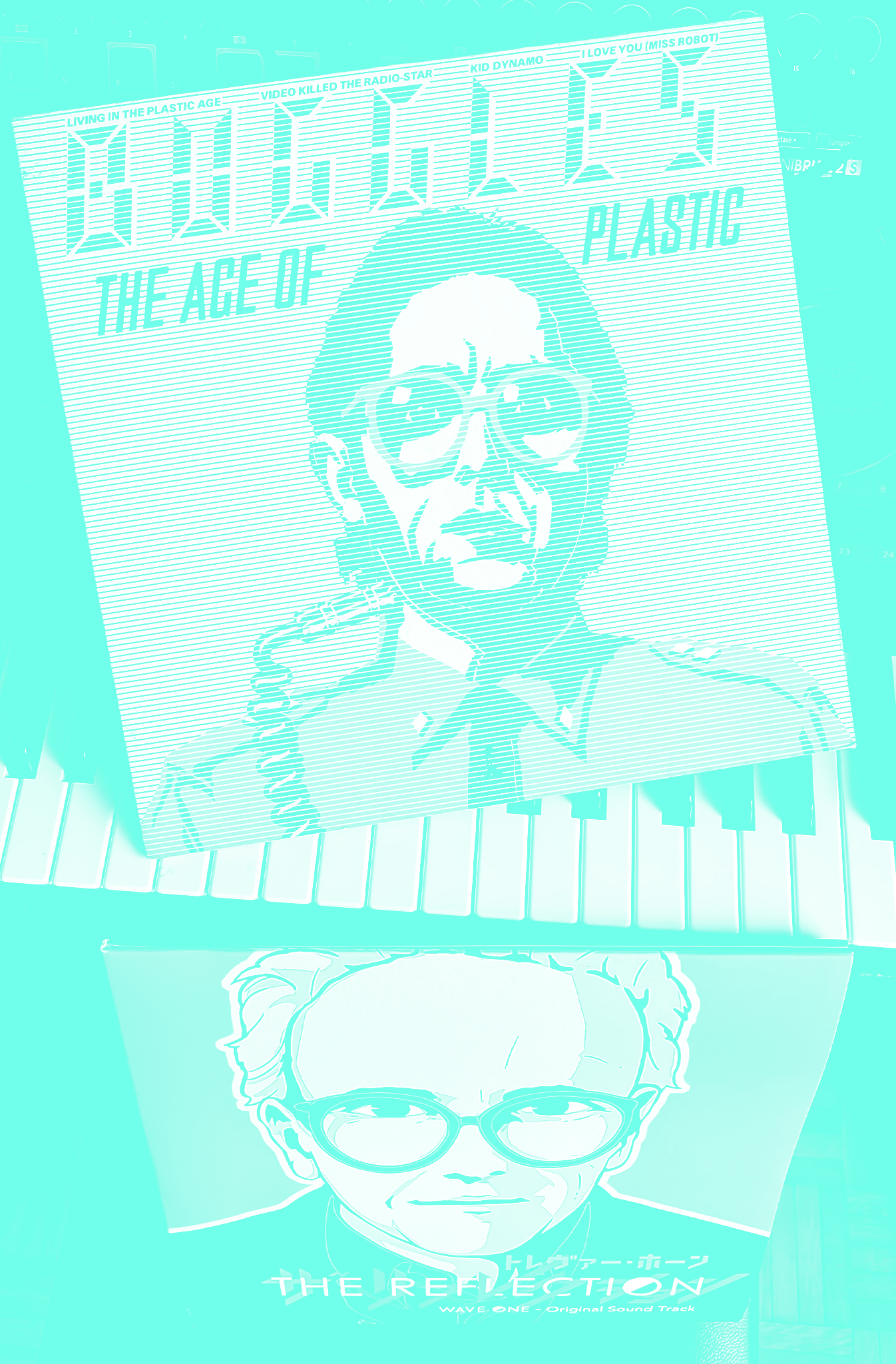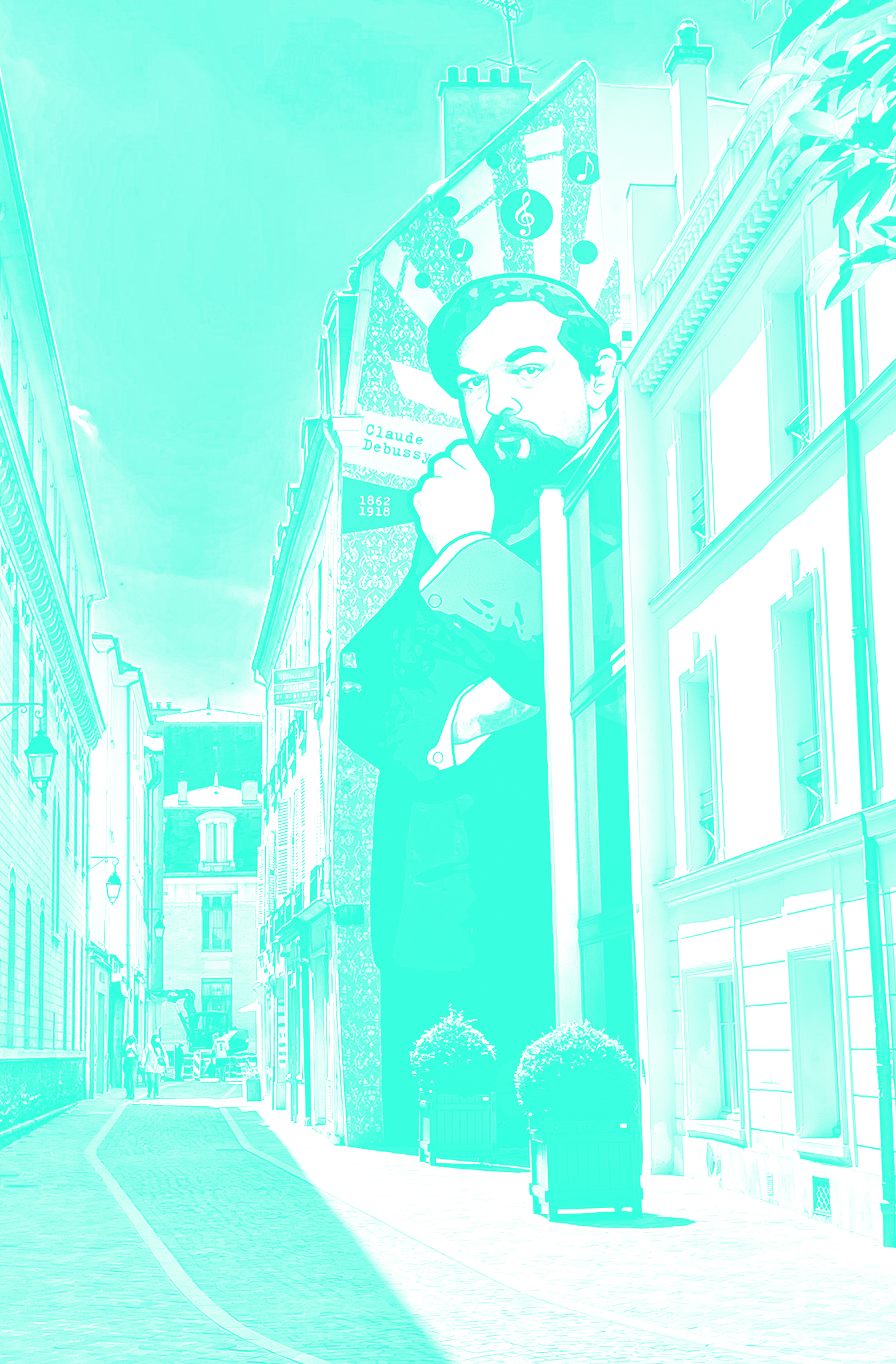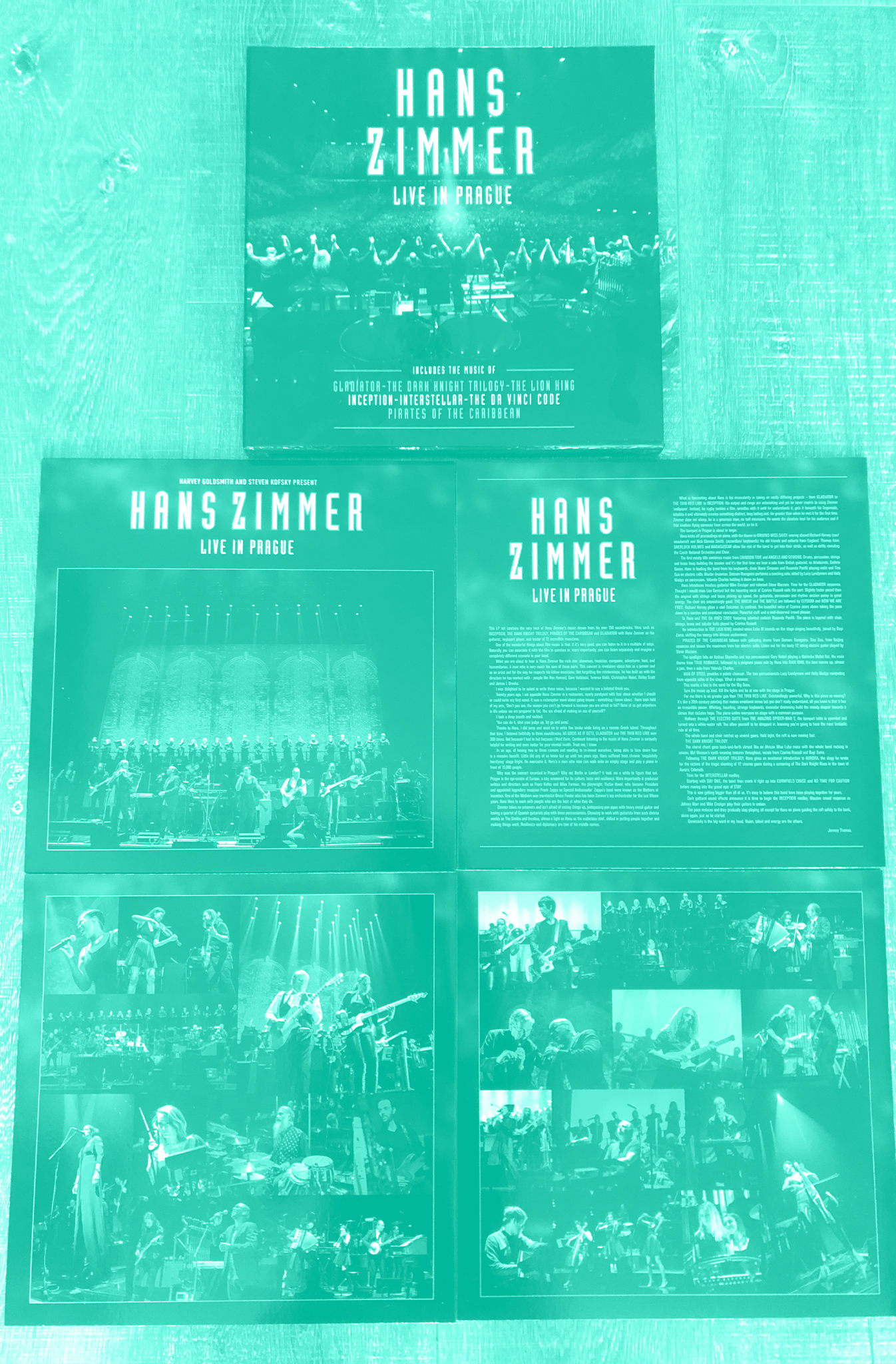 It is always hard to pick a few artists who inspired us. But to me, some composers especially embody inventiveness and daring. Trevor Horn is one of my first pop music shocks, and Video Killed The Radio Star from The Buggles remains my favorite song. Same with The Plastic Age, I am a camera ou On T. V. Trevor quickly extended his job as a composer by becoming a producer. As a young composer I listened carefully to records, hoping to understand their recipe in terms of sound (an early spectral approach to music perhaps). I took a first slap in the face with the album The Lexicon of love by the group ABC produced by Horn. And I turned the other cheek as Welcome to the Pleasure dome of Frankie Goes To Hollywood popped up. While taking slaps I also got a huge kick listening to the meta-group The Art Of Noise, creation of Trevor Horn and some of his friends.
Had Claude Debussy lived in an era when recording was possible, he certainly would have become a producer. I am pretty sure he would have done the mixing of Pelleas et Melisande, all by himself and he would have sought to bring the ultimate refinements for the listener's perception. We were both born in Saint Germain-en-Laye and I have always taken it as a sign. And beyond his music, what I love about Debussy are his desire to look for something different, his disrespectfulness, his taste for the timbres of the Balinese gamelan, his will to break the codes of the Villa Medicis or the invention of the character of Monsieur Croche in order to be politically incorrect. Writing Clair de Lune gives you all the rights in the world.
Frank Zappa once said: "I started writing chamber music when I was fourteen, I didn't write rock music until I was twenty". The discovery of his complex and above all varied music makes him a model of madness, inventiveness and also rigour for me, emphasized by his mocking eye and cheeky moustache.
The iconoclastic aspect of his work links him to Debussy and the way he produced his recordings reminds me of  Trevor Horn. He was a real expert in technology and in the use of the NED Synclavier keyboard computer. The rock opera Joe's garage is a masterpiece, with a cover that would be impossible to release nowadays. It took me years to understand that the TV show I used to watch when I was a kid, Studio Tan, was named after the experimental rock UFO and its Lemme take you to the beach.
Considered as a hero in Czechoslovakia, he might have become president of the USA in the 1990s if he had gone through with his candidacy. Frank Zappa, has a style of his own, though one can hear the influence of Stravinsky or Varèse, but also the mastery of Doo-wop. It should not be allowed not to have listened to the album Sheik Yerbouti: and the piece Yo Mama with its asymmetrical measures, which is a model of virtuosity and musical and instrumental jubilation of the highest order.
Does the playing of the guitar engender creativity? I'd be tempted to say so when I consider Zappa and Hans Zimmer. They definitely share a gene. A keen eye will have recognised Zimmer playing keyboards in the video of Video Killed The Radio Star from The Buggles from Trevor Horn. Always at the forefront of technological evolution, practicing the relentless chiseling of sounds, Hans Zimmer is my reference in film music. As a producer, he has a vision and knows how to create the means to work on the music of the Hollywood hits, in particular by creating the studio of creation Media Ventures. I regularly listen to the music of Gladiator. More recent compositions such as the soundtrack to Dunkerque are becoming models for aesthetic choices and the use of music that must be followed, the goal being to serve the film.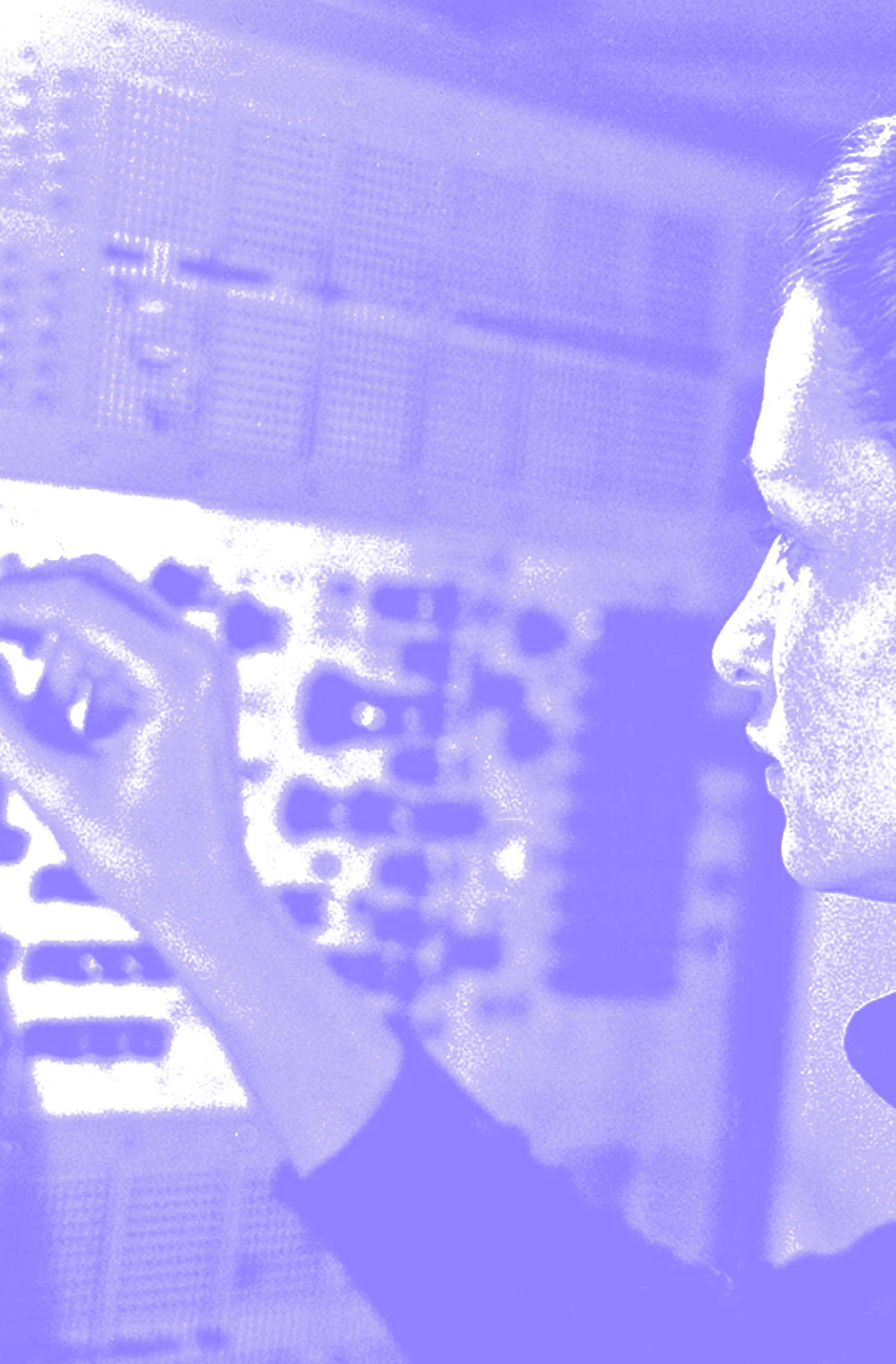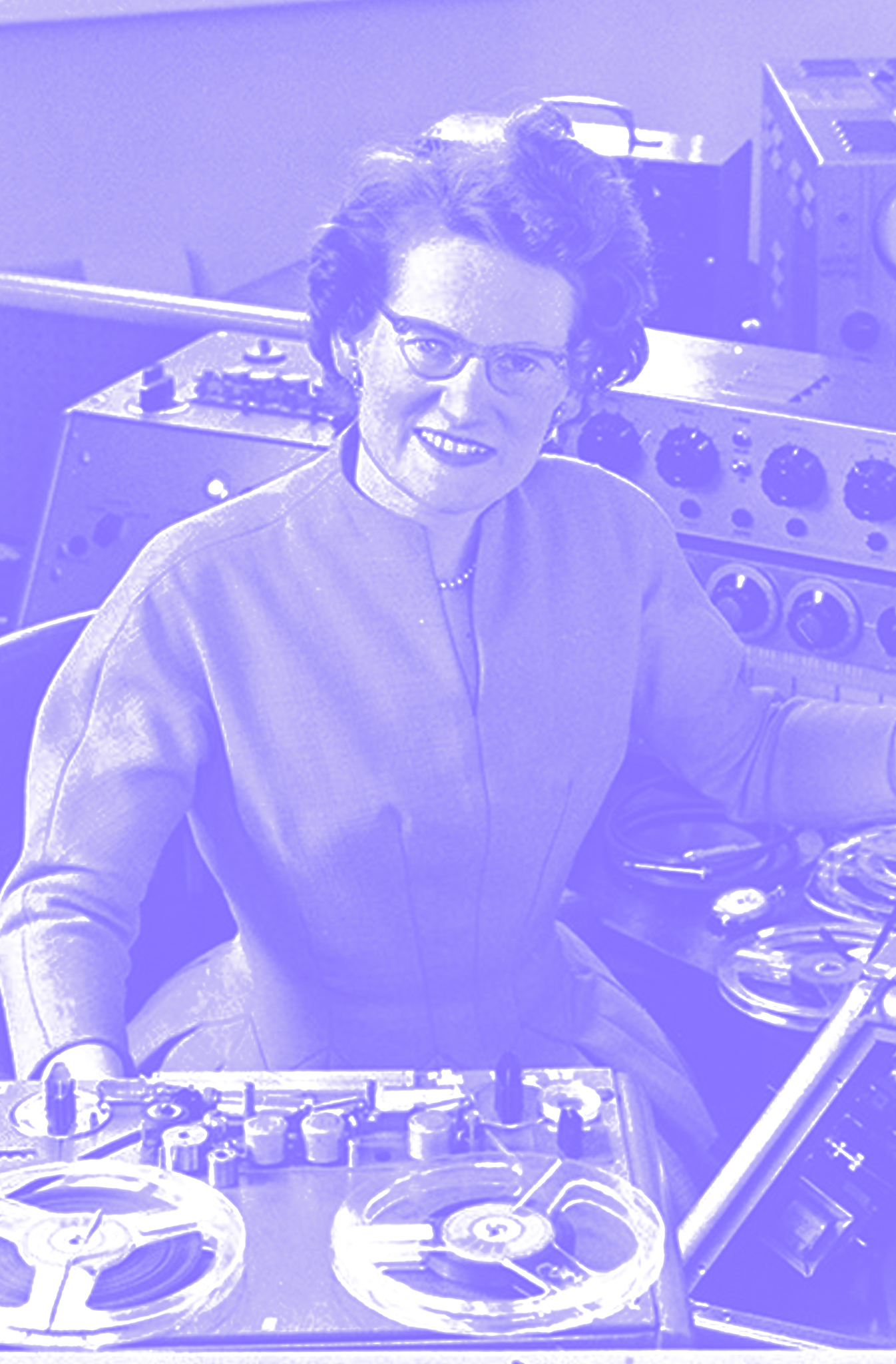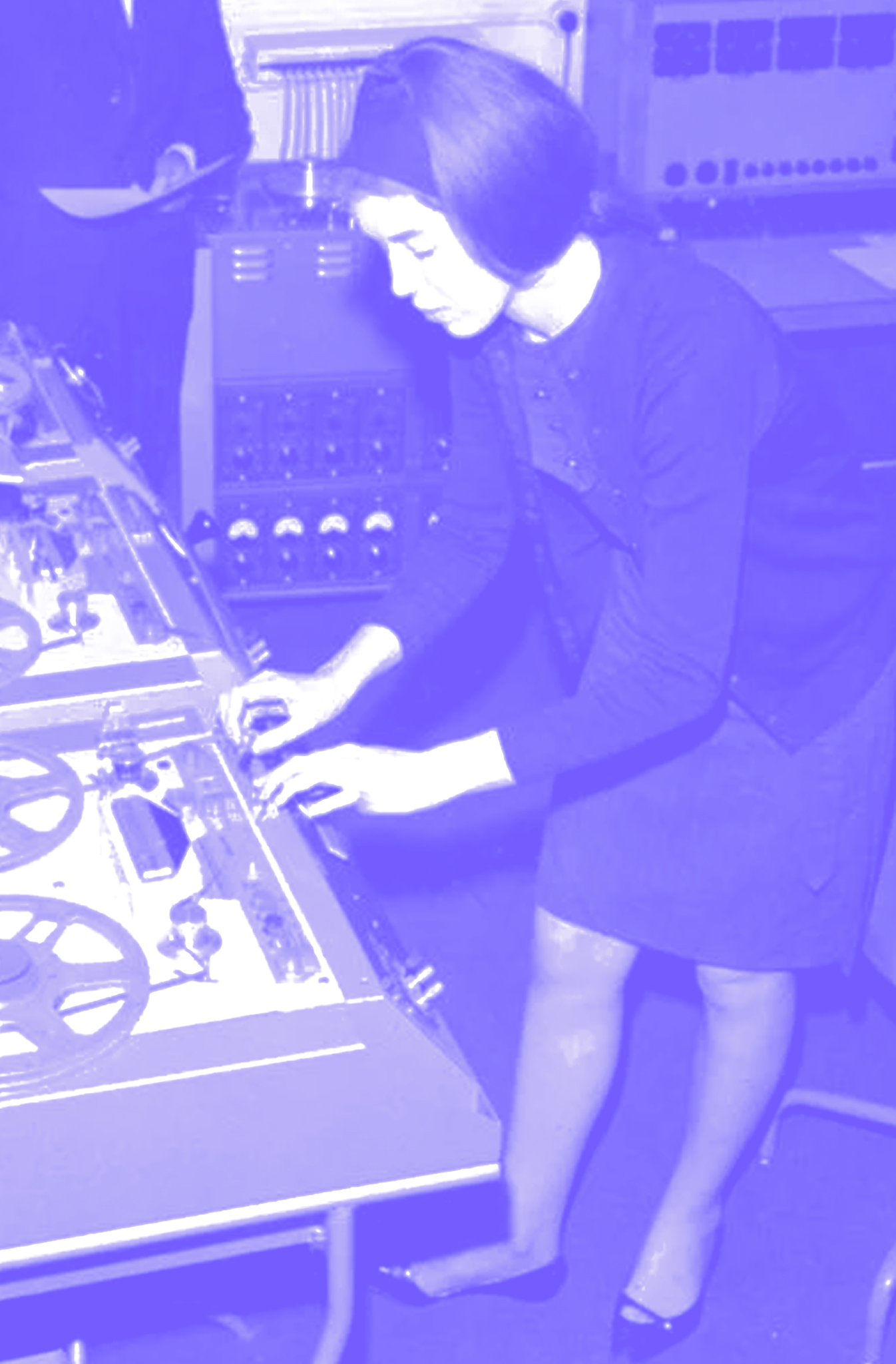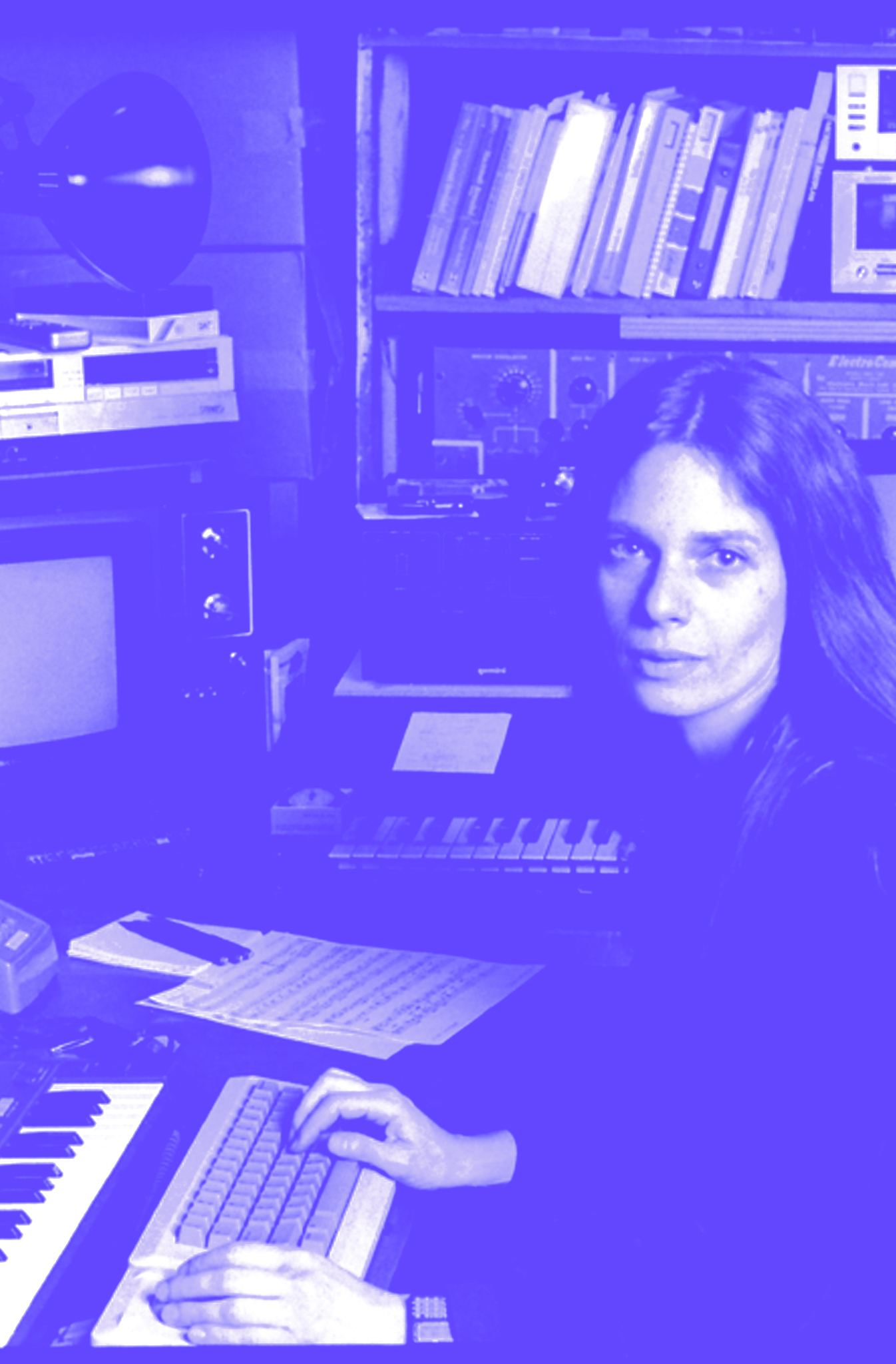 The " Electronic Ladies " are the pioneers of electronic music, research, experimentation and inventiveness. The national broadcasting companies of various countries have allowed the creation of laboratories, entities for musical and sound research. This has created a breeding ground for experimenters and, above all, experimenters.
Eliane Radigue
has experimented and pushed the composition of continuous sounds as far as possible: her playgrounds are drones and feedbacks. After being a master at recording and editing, she became an expert of the Arp2500 synthesizer.
She shared a studio with Laurie Spiegel in New York. She was into "West Coast" synthesis through her practice of the Buchla. Laurie Spiegel is a pioneer in the use of computers and algorithms for composition, her credo being to automate as many tasks as possible in order to concentrate on the interpretation of the music. Like Eliane Radigue, her work includes a large number of pieces for acoustic orchestras.
L'Oramics, invented by Daphné Oram, allowed a graphic approach to sound and music creation, as if one could draw the sound. She created the BBC Radiophonic Workshop which, in addition to experimentation and basic sound research, was an innovative and poetic creation space for BBC programs. She has been a considerable source of inspiration for English pop music ever since.
Delia Derbyshire, the deputy director of the workshop, is a visionary composer with a solid initial musicological training. Her contribution to both « musique concrète » and electronic music has made her a legend in Sweden and Japan. Her name appears on the credits of many albums by electronic music major artists.
The " Electronic Ladies " paved the way for acousmatic music.
spectral music
This trend in contemporary music was born in France in the 1970s. It gives  a central position to sound, and more precisely to its timbre and the perception it provokes, where the notes and harmony become almost incidental in the composition: it is a total paradigm shift in musical thinking, a new and poetic journey for the ear.
A precursor, Pierre Schaeffer had the intuition that musique concrète was a new approach to sound, by cutting the attack of a bell for example, and that it could create new timbres.
The founding heroes of this new music, Gérard Grisey, Tristan Murail and Hugues Dufourt, among others, kept trying to answer the question: "What is a sound? "
New sound arrangements were created within the orchestra and the computer allowed for an almost infinite range of sound experiments, both with recorded natural sounds and with synthesised sounds.
Today, many people probably have a spectral approach to music without knowing it. In any case, those who take the step of thinking about music in a different way certainly do.
I have always sought to compose experimental music with sound textures using all the instruments and tools at my disposal.
My meeting with Hugues Dufourt in 2021 gave rise to the documentary series Conversations, directed by Benjamin Bleton and produced by Karl More France.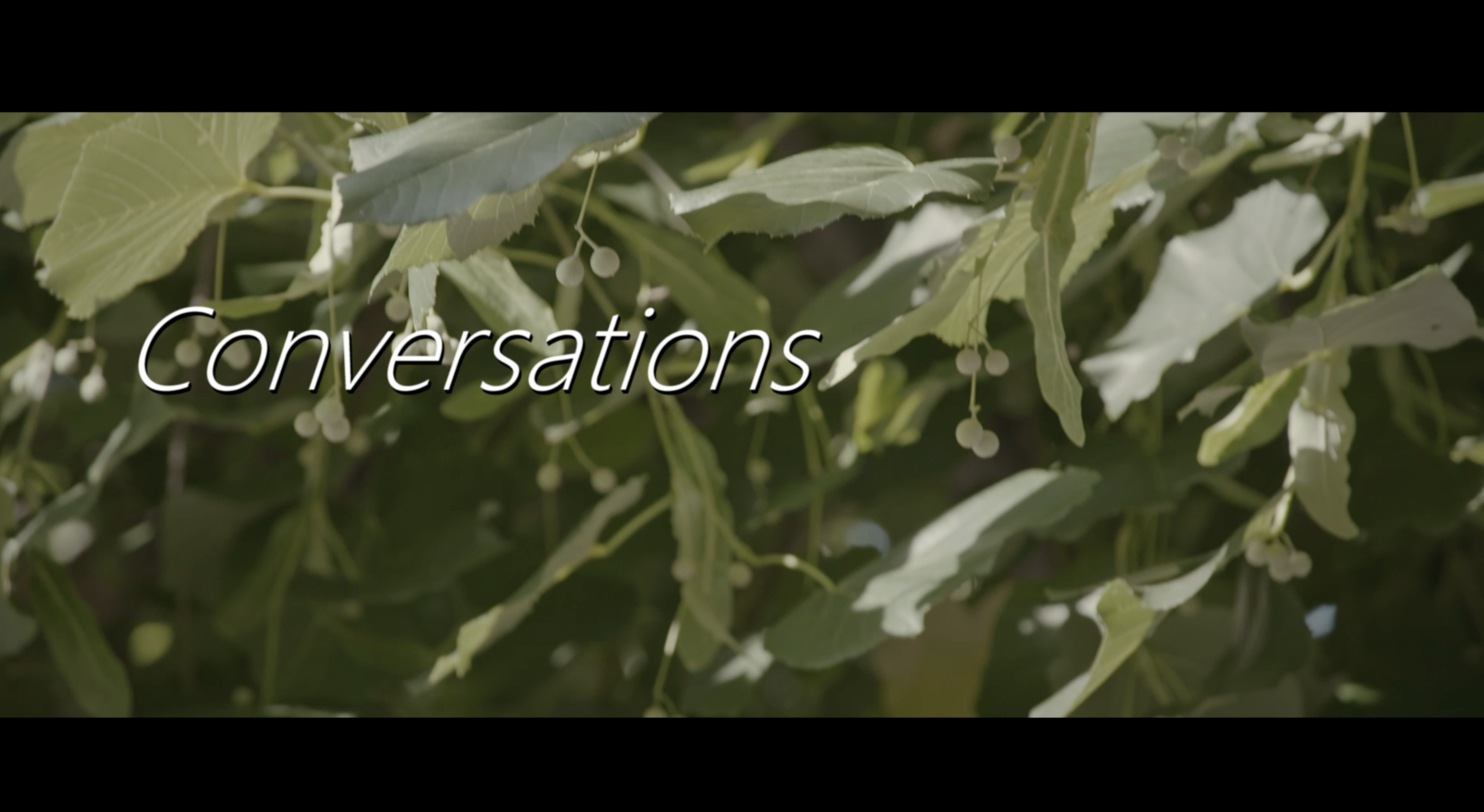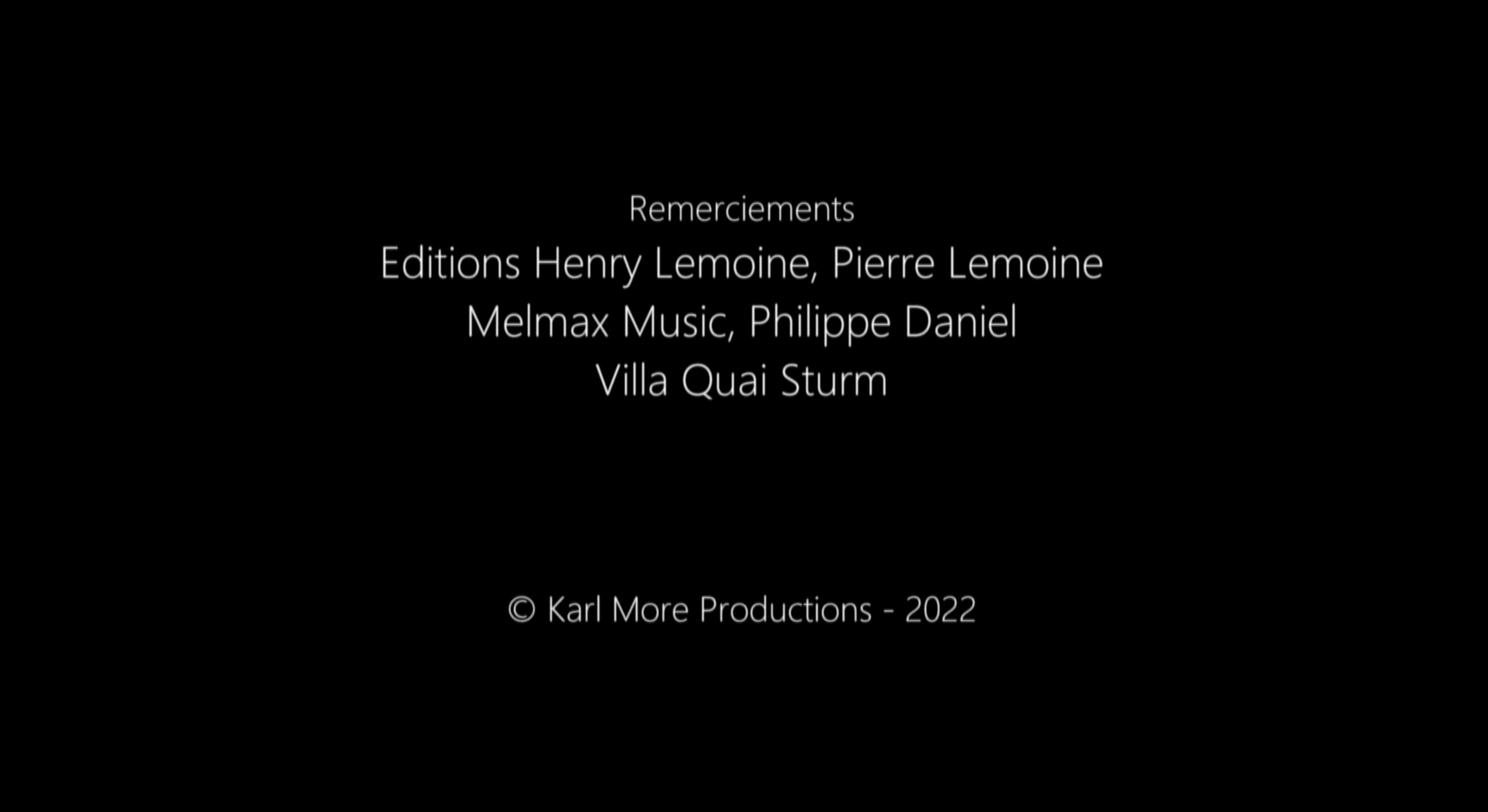 courtesy of © karlmorefrance 2022


It all started when I was a kid attending rehearsals of the band created by my elder brother Philippe:
Le Procédé Guimard Delaunay.
One day I saw Carolin Petit arrive, carrying two suitcases. One of them was small and made in aluminium, I thought was very cool and it had a  « Berklee College of Music » sticker on it. The other one was much larger and it seemed heavy enough to tear his arm off. It also had a sticker: « Roland, We design the future »
In the big one was a synthesizer, the Roland Jupiter-8.
Seeing it was astonishing, hearing it was amazing. I never knew what was in the smaller case.
When I started making music, I decided to buy another Roland instrument, a drum machine, the TR-808. I still have it and a few years later the Juno-106 synthesizer completed my set-up. I still have it too. And in 2018 when Roland
offered 2 pairs of shoes in the brand's colours, I obviously got copies of them too. I still have them, but they are well worn.
I still have a lot of Roland instruments and follow very closely the innovations of the brand and the re-release of the flagship products.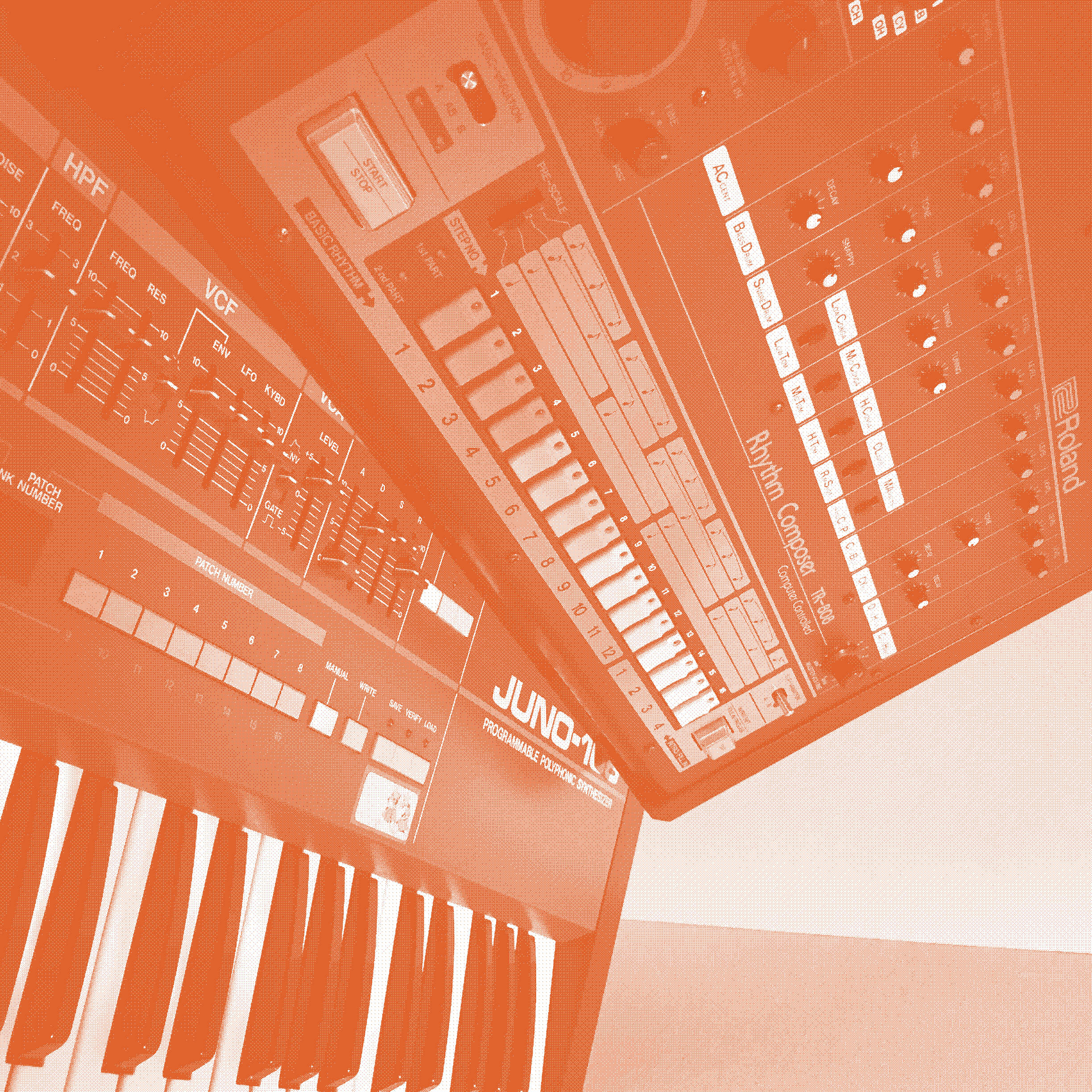 Moog voyager
At the beginning of the 21st century, the analogue synthesizers returned, though the vintage trend was not yet in full swing. One day, I was invited to a hardware showcase and I thought I would only buy a few things to complete my studio. There was a Minimoog Voyager sitting in a corner with headphones and as soon as I heard how it sounded, I knew I needed one. Of course I knew the brand, I had already tried their Minimoog, but that evening I had a revelation. I got 4 models. One day I received an email from Moog Inc. informing me that they had made a limited edition with all the knobs in gold plated, they had a few knobs left over and were offering some to certain customers. So I was able to customize one of my Voyager, an Electric Blue, white painted (already a rarity) with a gold plated master volume knob.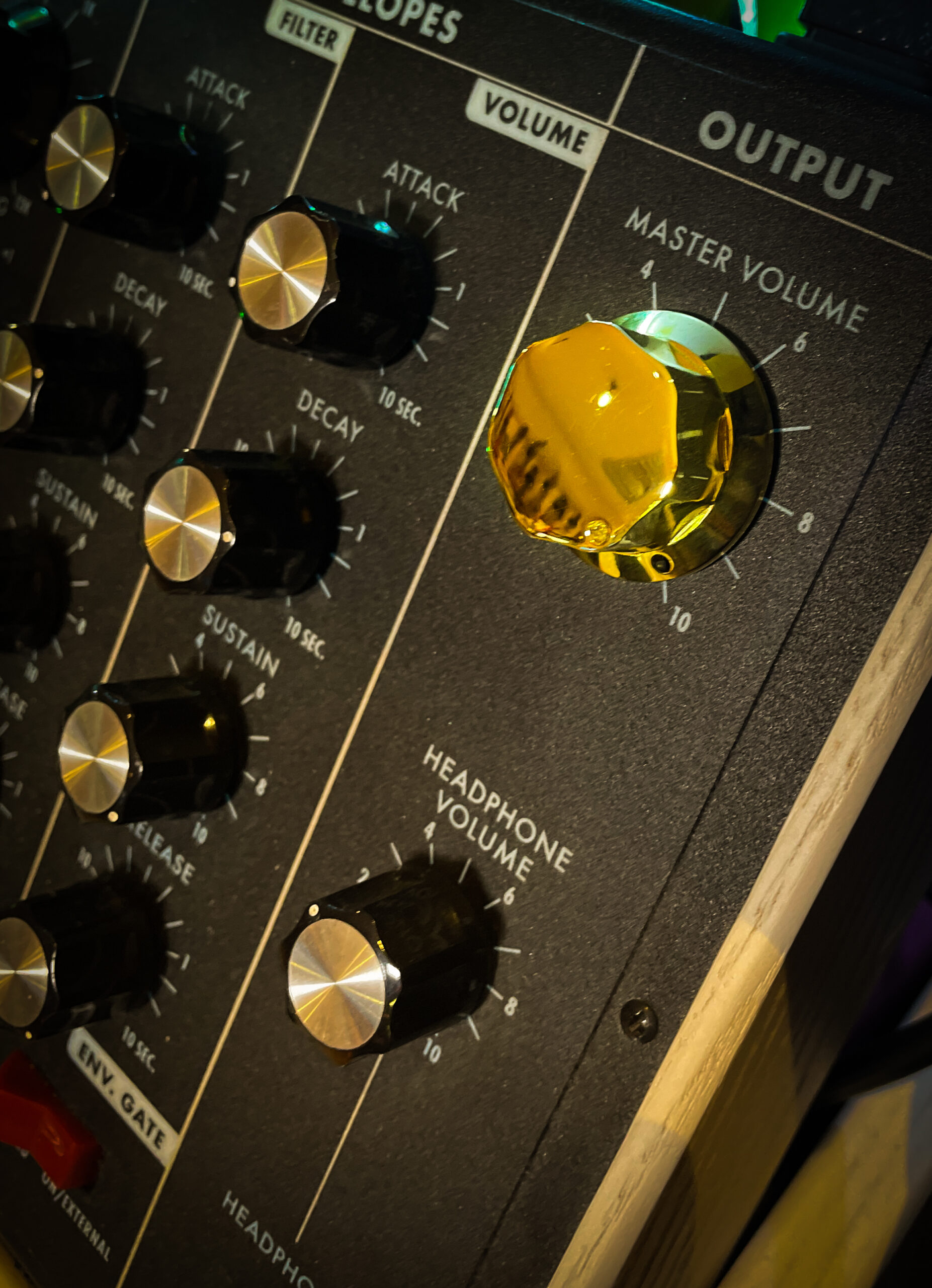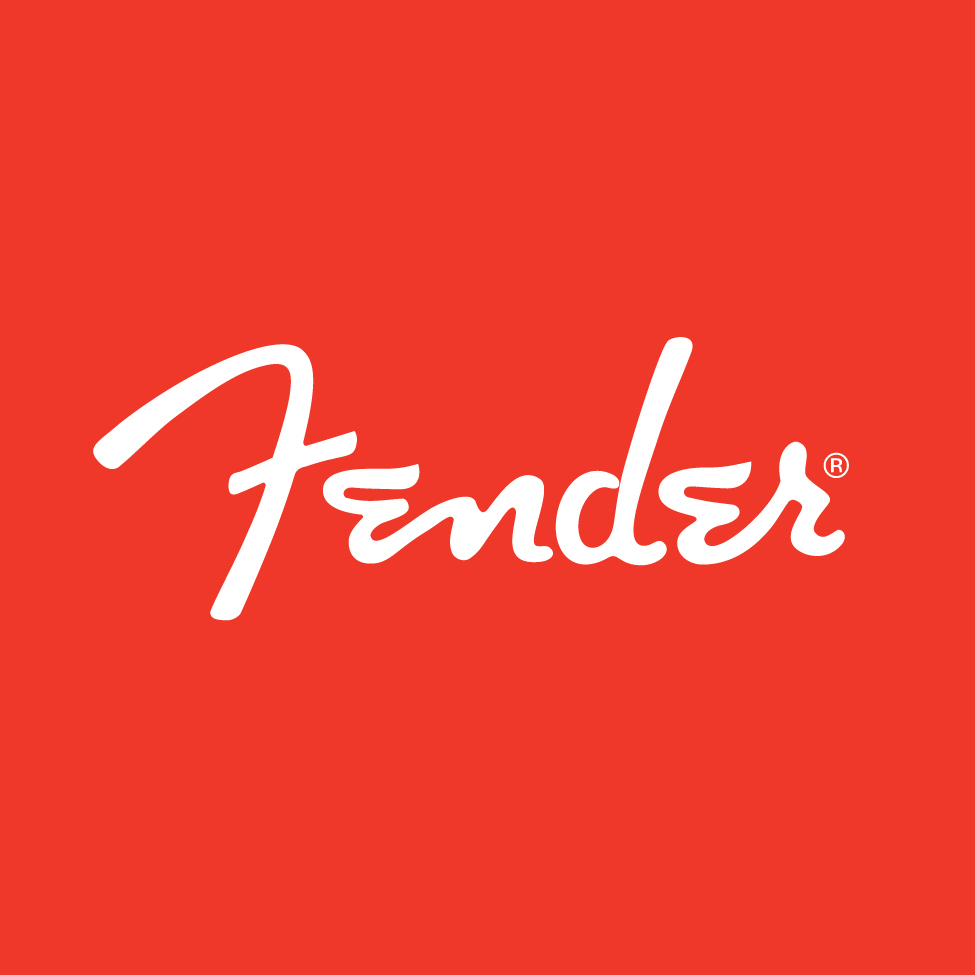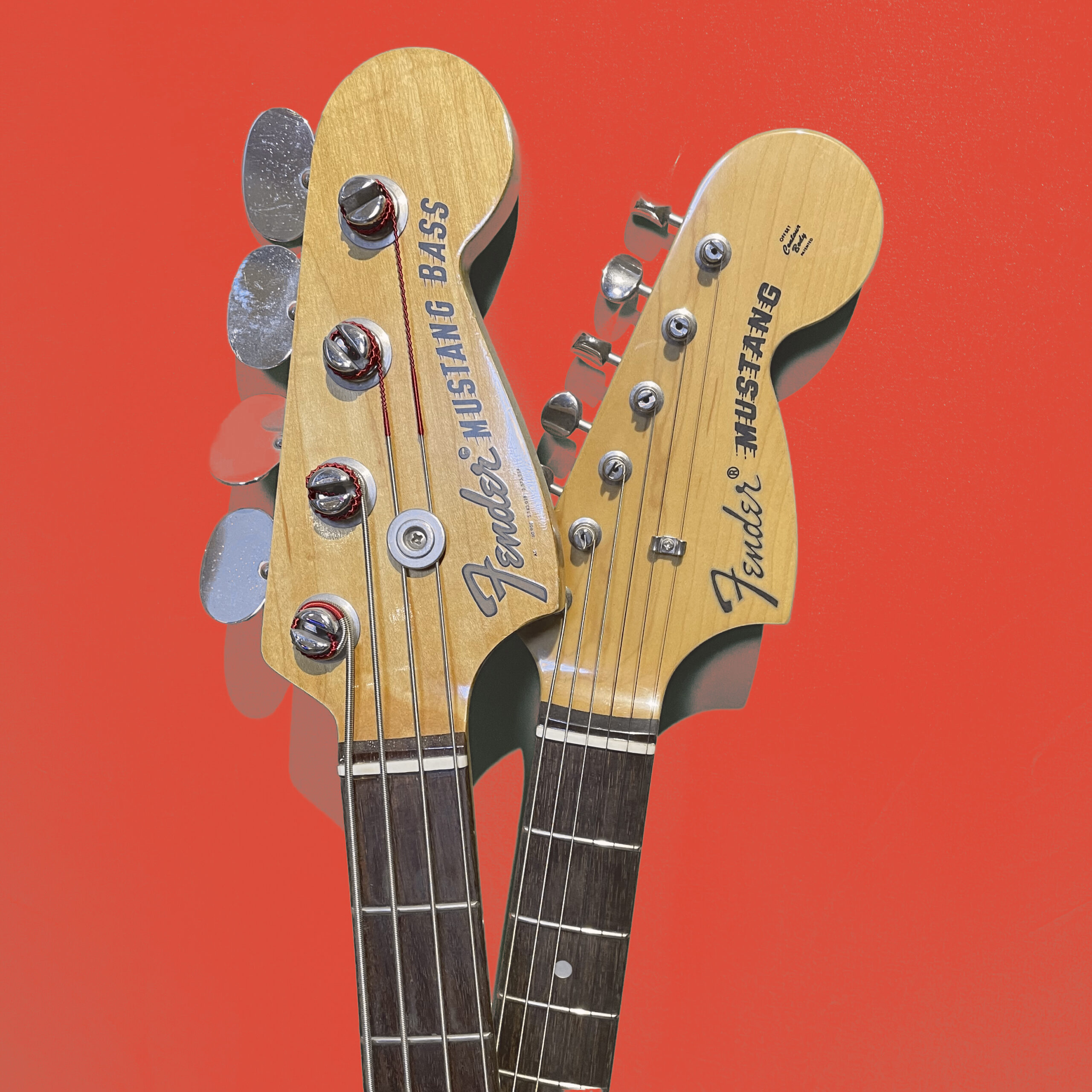 The mythical brand for guitar players, or one of the brands. Léo Fender is the inventor of the electric bass. I love this brand, it makes you want to play its instruments, and listen to them on its amps. I'm lucky enough to have a Mustang bass from the year I was born and a few other guitars. I also have a preference for a soprano ukulele with a Hawaiian decor that sounds particularly good.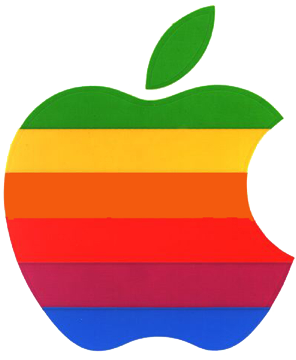 I remember my first Mac. There was a time when Apple computer owners/users were teased because the emotional relationship they had with their computers seemed strange. It is true that there was a fairly high entry fee to become part of the cult. As soon as I could afford to join the club I did, and I almost instantly used it for my music. We feverishly awaited the release of every new OS, and we met once a year to eat apples literally during the big mass of the Apple Expo. On top of all funny anecdotes, the brand's products have always responded to the needs of the creative world by offering more than a tool: a companion. The very day I got enough money, I gave up my Atari computer to « switch to Mac » with its revolutionary applications.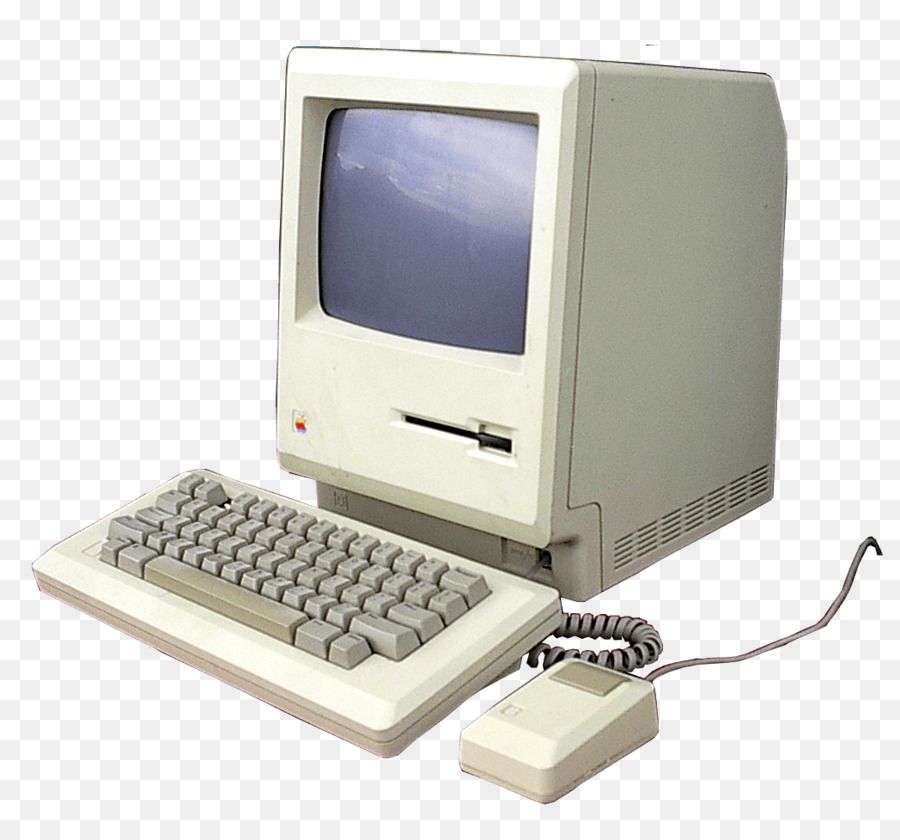 Synthétiseurs modulaires
The modular synthesizer appeared in the 1950s, with its two main trends the East Coast and the West Coast. . It has been totally revived in the last ten years. Dieter Doepfer invented a format, the size of the modules that make up the whole synthesizer, called Eurorack.
Module inventors of all types are all over the world. For me, the modular synthesizer is the supreme and ultimate creative instrument because you have to put together a lot of puzzle pieces (the modules), each of which has a personality and an identity that is often very strong, and connect them together to make your own instrument, create your own sounds and invent your own music; it's technological, fun and creative.